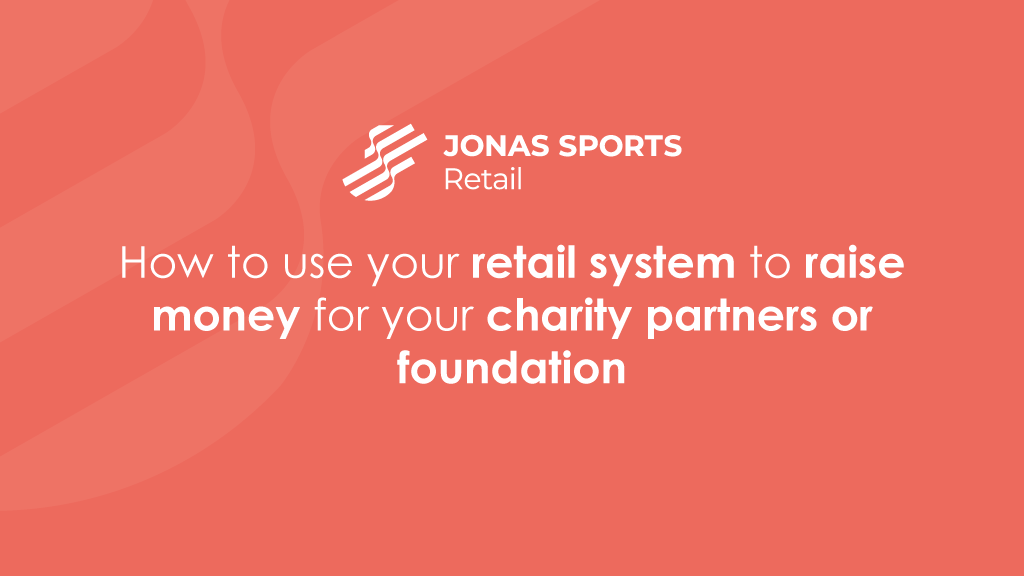 As a sports club, you may have a charity partners or your own foundation and while there are plenty of ways to raise money for your causes, it can be challenging to do so.

Back in 2020, we partnered with Mental Health UK and successfully raised £3,000 by running a half marathon. While this event was very rewarding and great at boosting fundraising, it took a long time to plan, set up and a system was needed to collect donations.

Wouldn't it be a lot easier to support your charity partners and foundations throughout the year with a lot less effort on your part?

Here are two integration options for raising money for your charity or foundation via your retail store.
Option 1 – An Auction Site
Raise money by giving your fans something they want.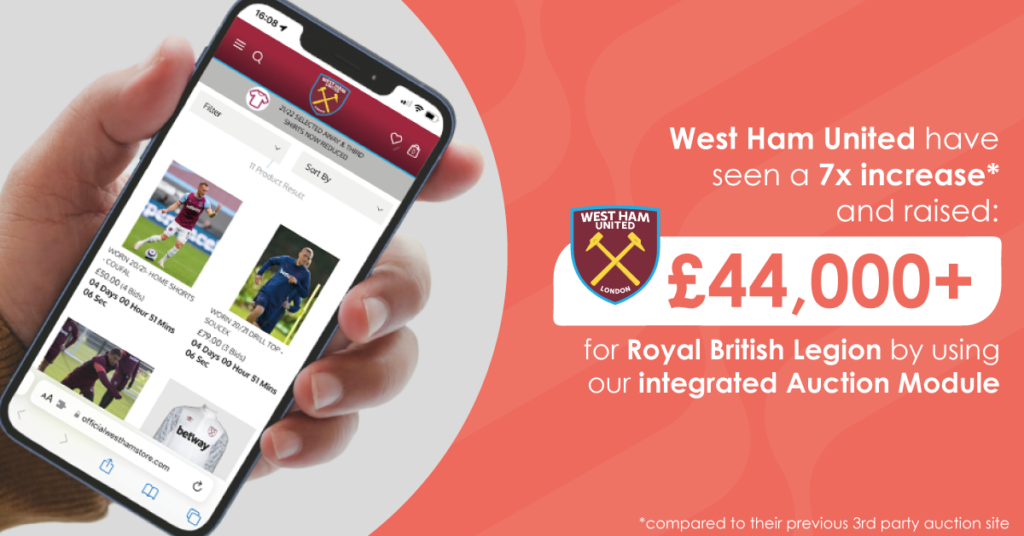 Selling match-worn kits or limited-edition products is a great way to raise money for your charity, through your fans.

Our case study with West Ham United shares the success of integrating our Auction Module into their online store. Previously their auctioning was done via a 3rd party solution which often presented challenges, however since their integration with our system it has become much simpler to list products for auction and ship them out to the winning fans. The results of this integration speak for themselves… a 7x increase in auction purchases in comparison to the previous 3rd party solution, and over £44,000 raised for their charity partner, Royal British Legion, so far.

We've since gone live with several sports clubs, such as Norwich City. You can see how it works here.
Option 2 – Micro-Donations
Raise money by making donating as simple as possible.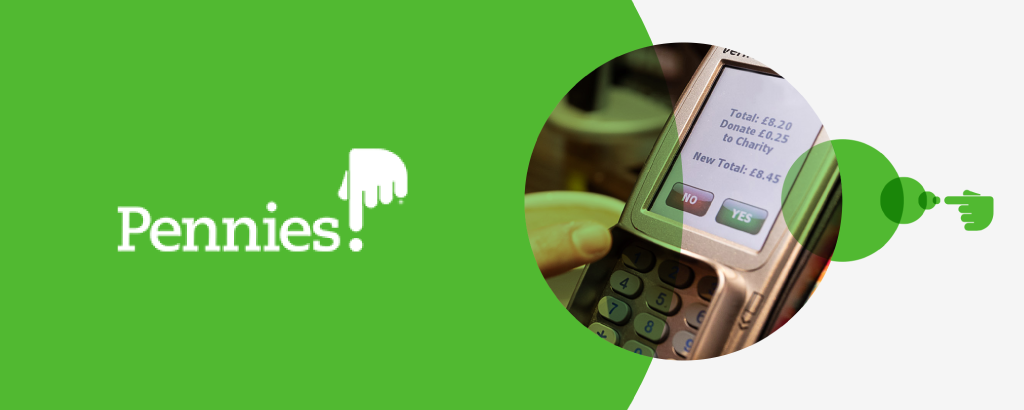 Pennies is the digital version of the old collection tin. Whether online or in-store, your fans can easily donate to your clubs' chosen charity or foundation in a way that doesn't interrupt their purchasing journey.
Barnsley Football Club has recently added this function to their retail system allowing them to collect additional donations for their charity partner, Reds in the Community. You can read our case study with them here.
This integration is free and ready to go, so why not add it to your store now?
What to do next?
Already using the Jonas Sports Retail system? Simply get in touch and we can discuss your next steps!
Not using our retail system yet? No worries! Get in touch and we will assist you with your first steps to integration with us.
---
By Martyna Lubczynska