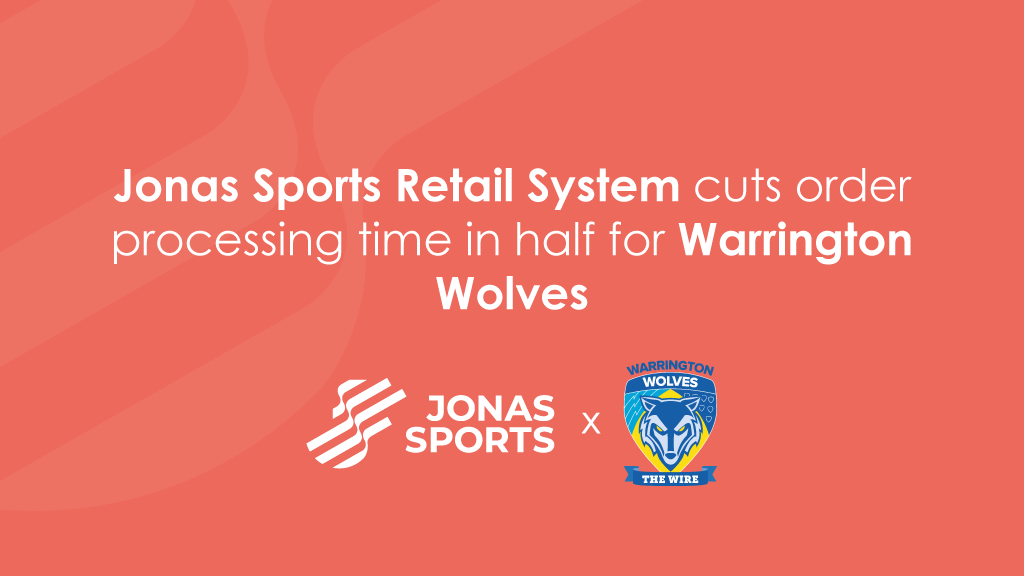 Jonas Sports Retail System Cuts Order Processing Time in Half for Warrington Wolves
Warrington Wolves has joined Jonas Sports Retail's network of clubs going live on February 27th, 2023. The Wire made the switch from their previous retail system provider as they felt that their expectations were not being met.
Since implementation, the time and effort it takes for The Wire to process and dispatch orders has been reduced by 50%. This has been a significant improvement for the team and, as Warrington Wolves are already a Jonas Sports Data Hub user, the addition of the retail system has further enhanced the club's data insight and fan engagement capabilities.
---
"We've been very impressed with Jonas Sports Retail from the beginning of the process. Sam Taylor and the team were fantastic at every touchpoint, with a clearly explained roadmap and easy to understand timelines of the project. Since using the system, we have noticed that the reporting side is a lot clearer and easier to navigate. The online process is a lot more streamlined than what we were using before, cutting the process down by half, and all the staff find it easy and intuitive to use."
Shannon Clare, Merchandise Manager, Warrington Wolves
"We're pleased to announce that Warrington Wolves are now using our Retail System alongside the Sports Data Hub. We are confident that our joined-up solution will continue to have a positive impact on The Wire's commercial business."
Sam Nixon, General Manager, Jonas Sports
---
By Matthew Rogers