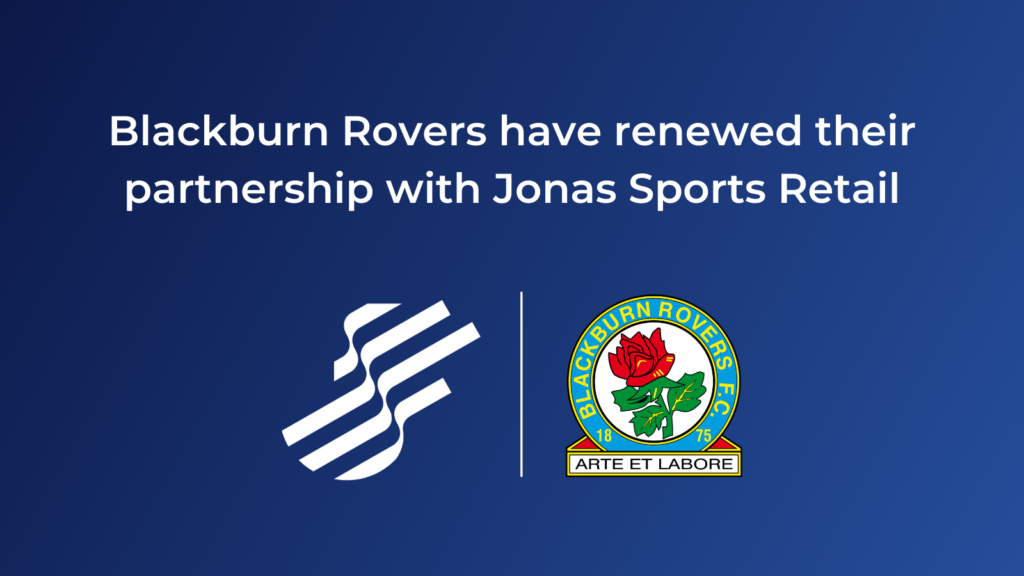 We're pleased to announce that Blackburn Rovers have renewed their retail partnership with Jonas Sports.
We began working with Blackburn Rovers in 2015 and our retail solution is currently used in their club shop and powers their online store.

We'd like to wish Blackburn Rovers success for the future, both on and off the pitch.
---
"As our trusted retail partner for the last 5 years we're delighted to be renewing our partnership with Retail & Sports Systems (now part of Jonas Sports). As a provider focused purely on sport we know we're using the best possible solution, as proven by the success of our retail operation."
Nicola Prior, Retail Manager, Blackburn Rovers
"We've enjoyed working with Nicola and the team and it's fantastic to agree an extension with Blackburn Rovers, who we've been working with since 2015."
Sam Nixon, General Manager, Jonas Sports
---
By Matthew Rogers